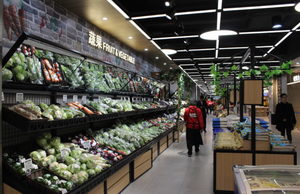 Dear readers,
Greetings!
It has been two years since we first published this quarterly information bulletin about developments in the food retail and distribution sector in Asia. A few months ago, we thought it was time to assess whether the bulletin served its purpose and how it could improve. So we decided to run a survey and dedicate this issue to sharing some of its results.
According to respondents, the information presented is timely and topical, and touches on "critical issues" which are sometimes difficult to be addressed by groups at local and national levels. Respondents also said they use the information provided by the bulletin in different ways: most share it with peers,while some use it for teaching or as a source for writing articles. In terms of improvements, respondents mentioned they would like to have more articlestranslated to national languages. Some also suggested easier access to the bulletin on GRAIN's website as well as more in-depth topics on issues that are rarely discussed, like the criminalisation and eviction of hawkers. With this feedback in mind, we think the bulletin is helping to nurture collaboration among social movements and allowing to learn more from people's resistance against supermarketisation and other forms of corporate take-over of food and agriculture in Asia.
In May, we will be back with another issue of the bulletin and will work to reflect as many improvements as possible. But for the bulletin to continue serving its purpose, we need your contribution. The bulletin is collaborative in nature, meaning we welcome relevant contributions - such as articles, images or links - that look at the rapid changes in the food distribution sector and the challenges they bring to small-scale producers and consumers in Asia. Please send your suggested materials to [email protected]
To subscribe to the bulletin, please visit this link.
Thank you and solidarity always!