An engaging tale of industrial espionage, a crunchy history of industrial corn with a crunchy contextual helping of globalising food systems before serving up this tasty conclusion:
"Today, it's estimated that 92 percent of American corn and 94 percent of American soybeans are GMOs, almost all of it produced by Monsanto or DuPont Pioneer, and again, nearly half of the seed sold globally. Activists in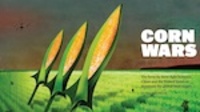 both China and the United States have raised concerns about just two corporations having so much influence over the world food supply, with so little transparency...
"But these fears, while well founded, miss the larger point of what such companies represent: the intent of the U.S. government to use food as an ever-more powerful point of leverage to wield over large, increasingly hungry nations like China. The prosecution of Mo Hailong and his circle stands as a warning to the Chinese government, issued through its proxy companies. The ears in the field, the seeds in the ground, even the pollen on the wind, are American-owned and American-protected. They are available to the world as food only if you agree to our conditions and are willing to pay our price."

From the New Republic | 16 August 2015
ON SEPTEMBER 30, 2012, agents from the FBI contacted U.S. Customs and Border Protection at O'Hare International Airport in Chicago with an urgent request. They wanted bags from two passengers on an outbound flight to Beijing pulled for immediate inspection. The passengers didn't track as dangerous criminals: Li Shaoming, president of Beijing Kings Nower Seed Science & Technology, a large Chinese agricultural company that develops corn, rice, cotton, and canola seeds, and Ye Jian, the company's crop research manager.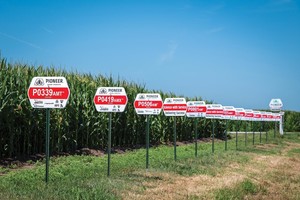 This may seem like a lot of post-September 11 cloak-and-dagger for a few corn seeds, but the U.S. government believes that something much larger is going on. This theft, they argue, stems from an undeniable and dangerous fact: Despite its remarkable landmass, China simply can't grow enough food to feed itself, particularly now that the country's burgeoning middle class has acquired an appetite for meat. (Most corn in China is used as feed for livestock.) Water shortages and lack of arable terrain have forced their government to buy between two and five million metric tons of American corn annually, approximately 94 percent of all corn imported into China each year.
[...]
If China hopes to feed (and pacify) its growing population while also loosening the very real stranglehold that America has on its national food supply, its farmers have to start producing a lot more corn—not just enough to meet their domestic demand in good years but enough to maintain a stockpile to offset their global market impact during bad ones. For decades, China has increased corn yields by putting more acres into production, but they're running out of arable land, and the USDA now estimates that Chinese corn consumption will rise by 41 percent by 2023, far outpacing production increases. The only tenable way for China to meet its own demand, then, is by planting high-performance hybrids, which can single-handedly double or potentially even triple per-acre corn production. Chinese scientists haven't developed a significant corn hybrid in years. But Monsanto and DuPont Pioneer, the two American seed giants, have produced so many successful hybrids that they now control 45 percent of all the seed sold in the world.

The Department of Justice maintains that China is quietly permitting and even encouraging companies to steal American agricultural secrets right out of the ground. Acquiring the technology behind these next-generation hybrids could save companies like DBN Group—and the country—as much as a decade, and many millions of dollars, in research. And, plant geneticists familiar with the case told me, the very fact that Kings Nower Seed has brought to market—and intended to bring more—products with stolen genetics hints that the Chinese government is complicit. The theft is not hard to detect or prove; the only way that DBN Group could hope to get away with this scheme is if China were pushing such spying as a matter of policy.

Read the rest of the article in the New Republic.