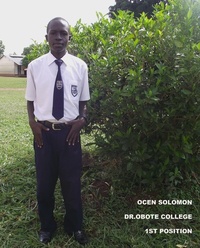 "I am not telling a story out of a blue but I am speaking out of the tears that came as a result of our land that was grabbed. What makes me as Ochen to enthusiastically stand against land grabbing is that the displaced people are not given another place where they can also proceed with life."
Ochen Solomon is one of four Ugandan schoolboys who wrote essays about the effects of land grabbing on the lives of their families and community as part of the annual Essay Contest for Children and Young People of African Descent 2013. This London-originated initiative encourages and supports educational development in children aged 7 to 16 years in Africa and across the African diaspora.
Ochen and his schoolmates chose to read GRAIN's report, "Squeezing Africa Dry" from a list of documents on contemporary issues.
The questions they had to address were: What are your views on the topic of land grabbing? What are your solutions to these challenges? What is your family, or people you know, doing about it?
They then conducted their own independent research on their chosen topic, and then provided their perspective on it.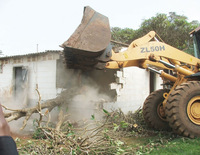 "All people from Nakawa and Naguru in Uganda were chased away from their homes, including my family. Since then, we are staying in my uncle's home where there is no land for cultivation. As a result of land grab, we now tussle to have what to put in our stomachs," writes Ochen. "Since 2011 when we were displaced from Nakawa, we still have nowhere to say. It is just because my good uncle who helped us with a room.
"When a land is to be grabbed from the owner, the people concerned should come to a consensus with the owners …. the land grabbed must be replaced some where else."
He believes that "land grabbing in future will lead to numerous homeless people and many with agony therefore we must stand as one for unity."
Omara James Michael (Second place)
"Land is all we have for the day-to-day sustenance," writes Omara. "Bad governance, corruption that is in most of African countries is also responsible for this land grabbing."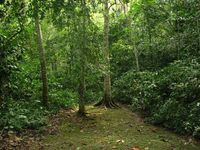 He gives the example of the Mabira Forest, which was coveted by investors for a sugarcane plantation. "Though some members of Parliament were corrupted, a few, like Beatrice Anywar, the woman representative for Arua, opposed the idea and with the efforts of the locals the forest was rescued from the hands of greedy leaders who had leased it to the investors."
Omara calls for investors to meet not just with top officials, but with local people before proceeding with land deals. He urges raising communities' awareness of their land rights, compensation for affected people, strict policies against the destruction of forests and wetlands, and stiff penalties for violators.
He also calls for "a project that can speak out for the voiceless in case of any land matter. This will help to fight the corrupt rulers who give out the local people's land for their own benefits."
Ruma Daniel Henry (Third Place)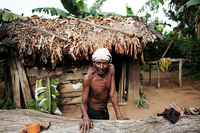 Ruma's essay reflects on the Kalangala palm oil project backed by the World Bank and the International Fund for Agricultural Development. "[This] resulted in much land grab from the community around there causing a lot of suffering; but high profit to the government and the BIDCO company," he says.
"All of these land grabs have worsened food insecurity, as the residents who used to grow beans, yams, maize for food or cash, now have to import everything. To make the matter worse, the land grabbed is not used for food production. But even if it were, research shows that small farm holdings are in some cases 20 times more productive than large scale farm holdings."
To solve this, he writes, "citizens should be encouraged to have their land titles which enable legal ownership of land. Then the citizens have their land title, and it is easy to claim in court of law if it is grabbed by the government or any investor."
Click here to read Ruma's essay.
Okao Allan Daniel (Fourth place)
"Land grabbing brings about famine in different parts of Africa," says Okao. "Especially in Uganda my home land where many people are dying because of famine."
He has also seen people displaced from their land. "As an eye witness, land grab has led to displacement of people from their various areas of residence. So people displaced move to town areas and find nowhere to sleep and they end up sleeping in corridors, having nothing to eat and die of hunger."
He believes land grabbing has led to the disunity in African societies. "Unity in our own society can solve the problem of everything concerning land grab in Africa."
He suggests a programme to make more people aware of land grabbing and its effects. "The leaders in our society should fight against land grab in order to protect the food resource and other resources."
Lorna Jones organises the annual Essay Contest for Children and Young People of African Descent now in its eighth year. The four boys quoted above won the 2013 contest in 14-16 year old category. You can find more information about this on her website: www.lornajones.net. You can contact her at: [email protected]